---
THE TRUSTED LOCAL PRESSURE WASHING COMPANY YOU WERE LOOKING FOR
---
Somebody's Gotta Do It LLC is an exterior cleaning and pressure washing company focusing on roof & gutter cleaning and all power washing services. Located in Rockland County, New York, we service all surrounding areas of New York and Bergen County, New Jersey, and are fully licensed & insured in both New York and New Jersey. Founded in 2023, we are a small family-run business with all work being performed and guaranteed by owner/operator Patrick Morello. Your satisfaction is our utmost priority.
Roof maintenance & treatment are very important, as properly maintained roofs can add years onto their lives. All gutters will be cleared and flushed to ensure downspouts are free flowing. All roof and gutter cleaning will be done with low pressure sprayers and gentle brushing so as not to cause damage to the shingles. Once cleaning is complete, all debris is cleared and removed from the property. Cleaning roofs and gutters is a tedious and dangerous job. Leave the risk to us!
Learn More About Us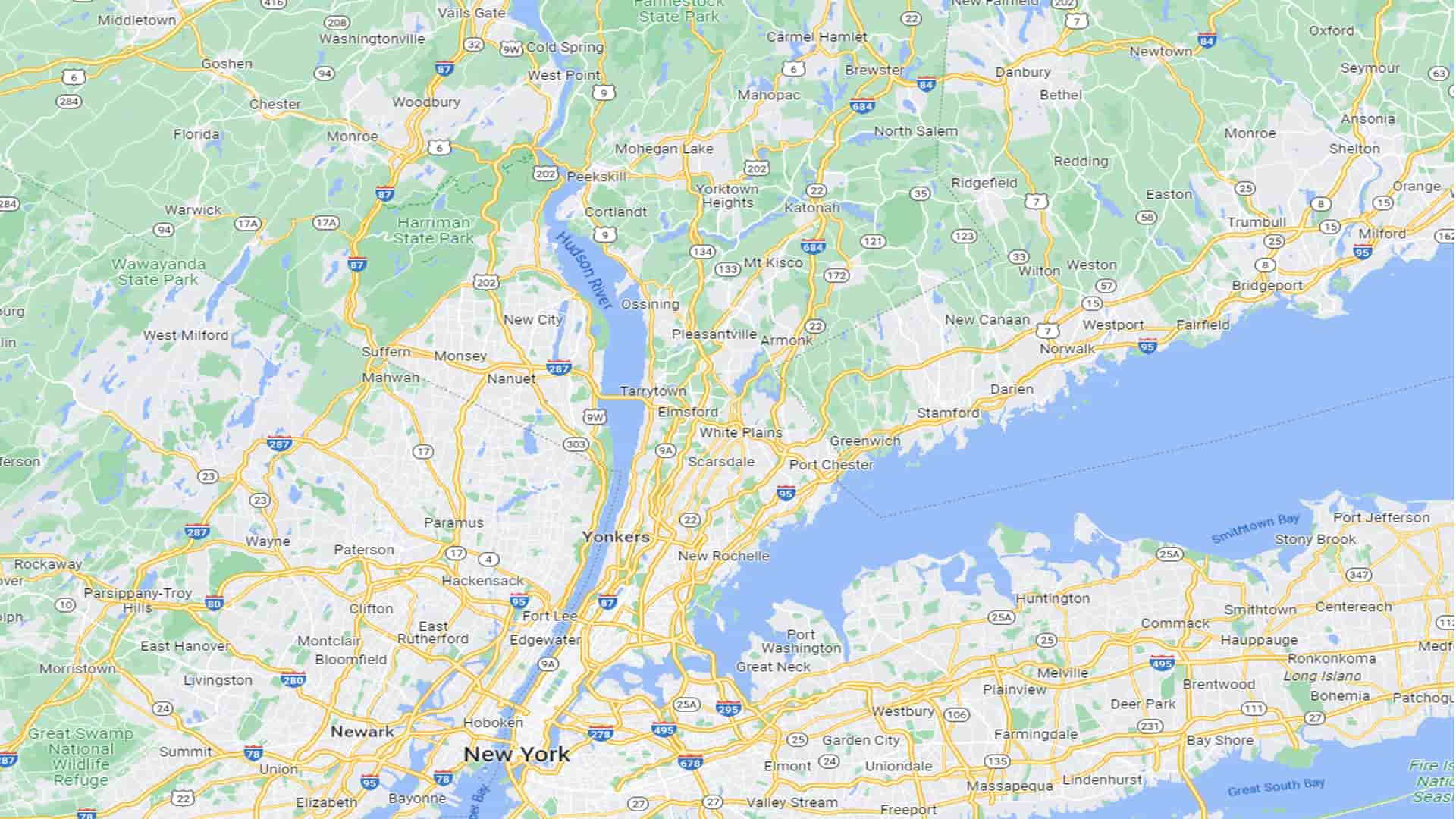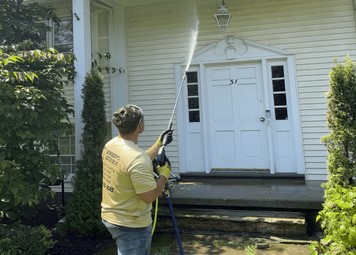 ---
Residential Washing Services
---
If you own a home, then you know how hard it can be to keep it looking clean and welcoming. One of the best ways to achieve it is via pressure washing. That's where we come in.
We offer numerous pressure washing services for residents. Some of our services include gutter cleaning and brightening, house washing, roof cleaning, driveway washing, and much more! Give us a call to learn more.
Read More
---
WHAT HAPPENS IF I DON'T CLEAN MY GUTTERS
---
Not cleaning your gutters regularly can lead to various issues in your home, including damage to the gutter system, foundation, and roof. Gutters that are clogged with debris, such as leaves, twigs, and dirt, prevent water from flowing freely, causing it to overflow onto the roof and potentially seep into the foundation.
Moreover, not cleaning your gutters regularly can also increase the risk of fire. Dry leaves, twigs, and other debris that accumulate in the gutter can become a fire hazard, especially during the dry season. The debris can easily ignite and spread the fire to the roof, leading to significant damage to your property.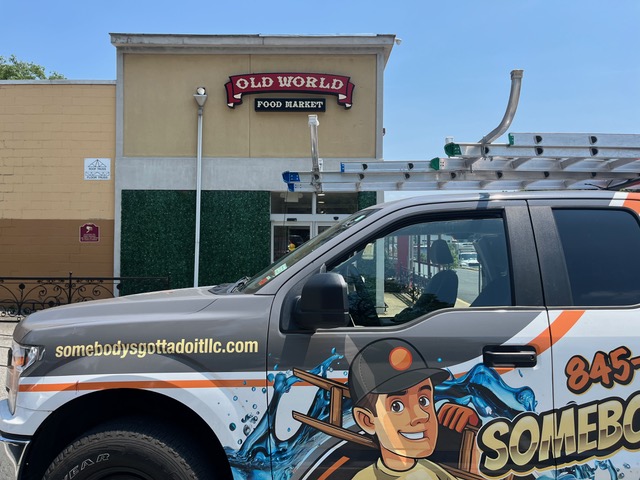 ---
Commercial Washing Services
---
We're happy to assist residents with all their pressure washing needs, but we want business owners to know that we can help them as well.
Some of our available commercial pressure washing services include graffiti removal, gas station cleaning, drive-thru cleaning, and dumpster pad cleaning. No matter what you need done, we're sure we can help.
Read More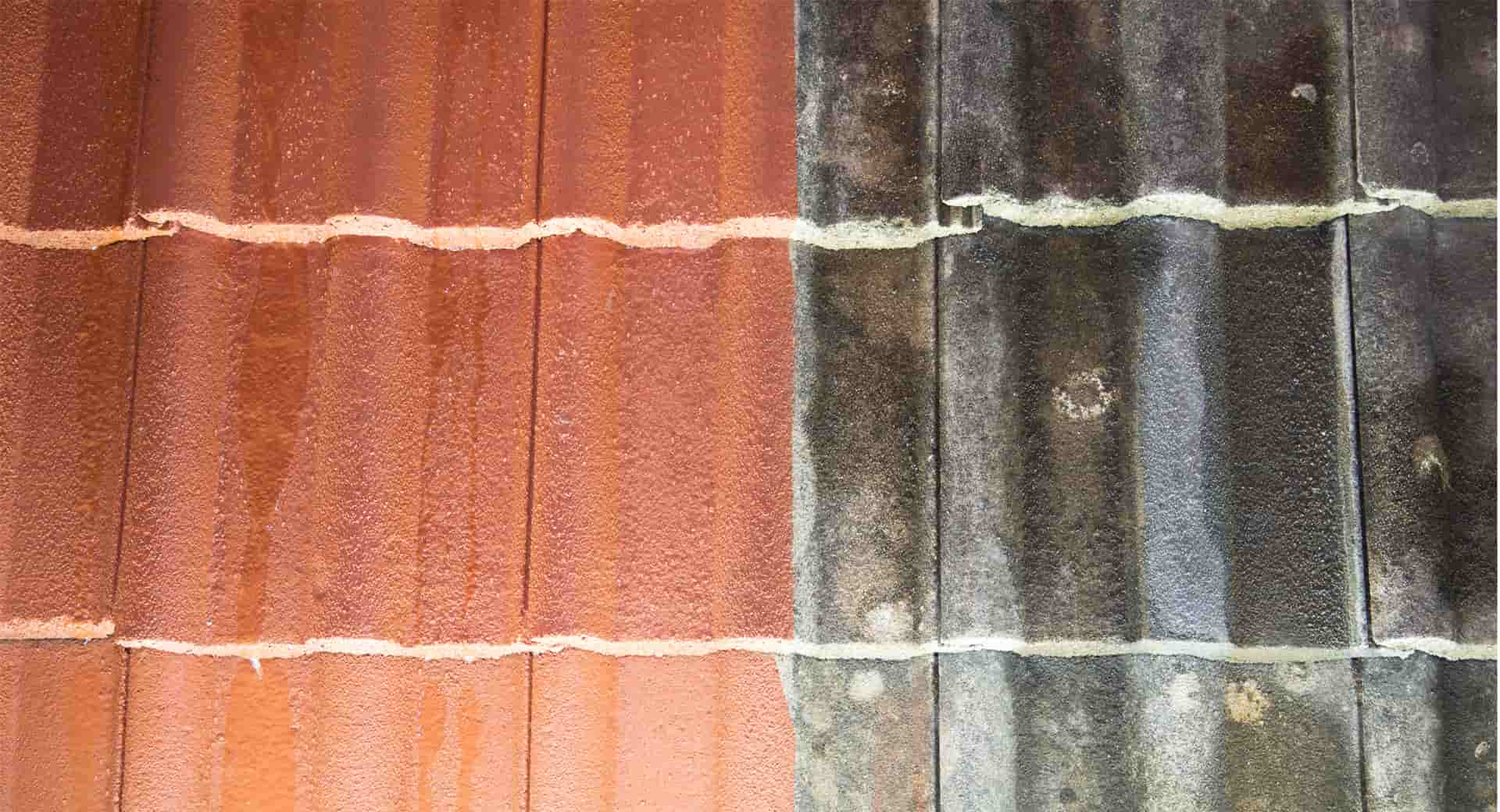 ---
What Are Those Black Streaks On My Roof
---
The black streaks on your roof are most likely caused by algae growth. The type of algae that commonly grows on roofs is called Gloeocapsa magma. This type of algae thrives in humid and warm environments, making it a common problem in many areas.
Algae growth on your roof can cause more than just unsightly streaks. It can also damage your shingles by eating away at the limestone filler that's used in many roofing materials. Over time, this can lead to shingle degradation, reducing the lifespan of your roof and requiring costly repairs or replacements.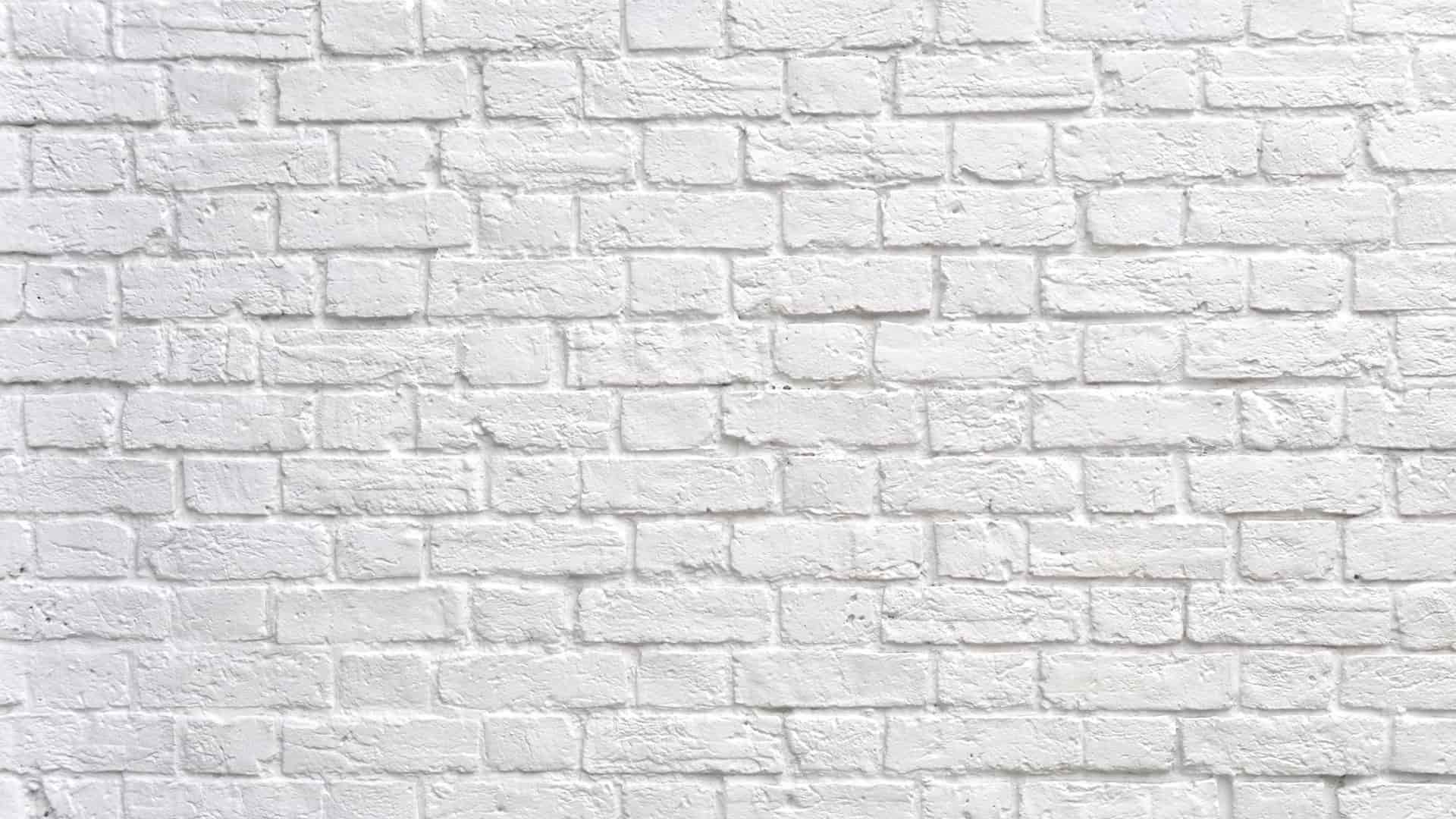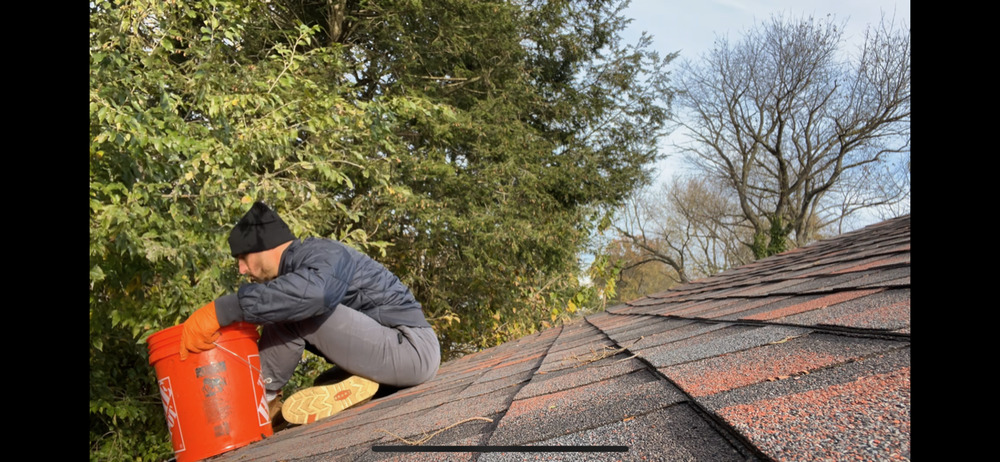 Dirty Gutter Cleaning in Emerson, New Jersey Bergen County
This was a dirty gutter cleaning in Emerson, New Jersey Bergen County. The owner recently purchased this property as an investment and wanted to improve the living conditions for the tenants and improve the safety and curb appeal. Having the gutters cleaned routinely will […]
See This Project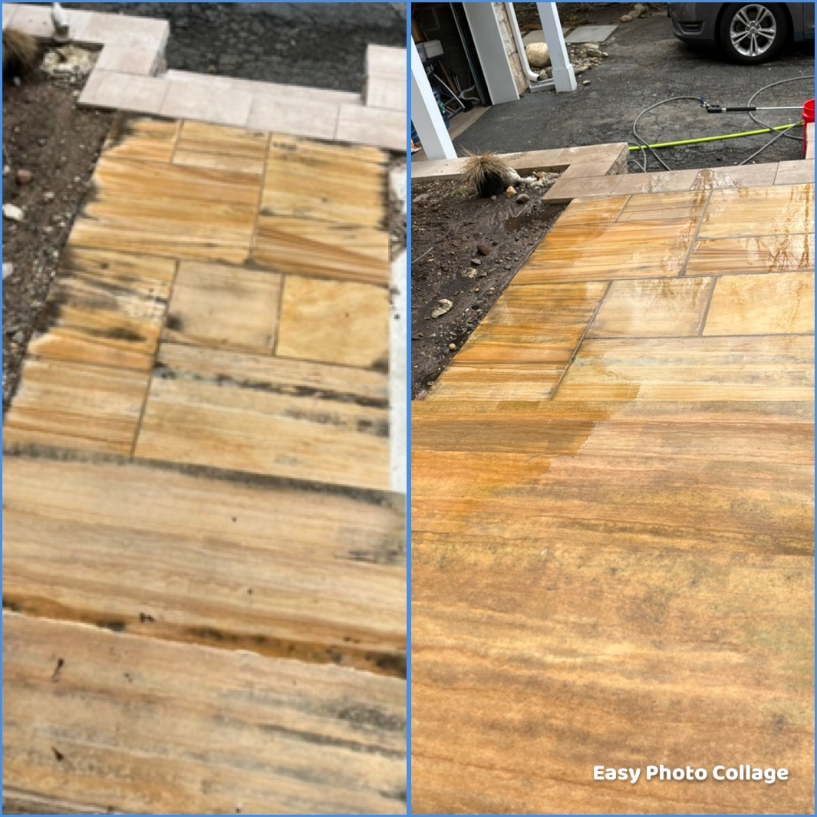 Walkway Cleaning in Bergen County, NJ
This was a stone walkway with stubborn black lichen stains. We treated with a high quality stone cleaner and agitated it into the stone with a hard bristle nylon brush. Then used the pressure washer for wash down. Service: Sidewalk Cleaning Location: Bergen County, NY […]
See This Project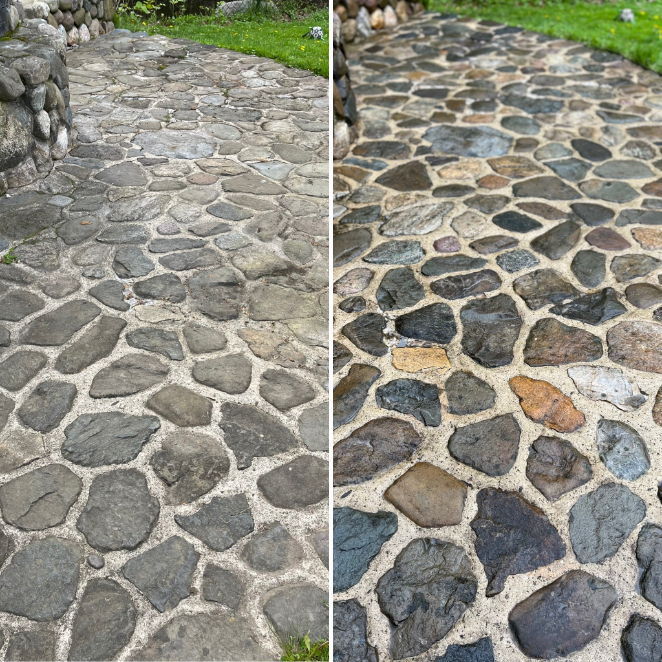 Stone Patio Cleaning in West Nyack, NY
This was a stone patio cleaning done recently. After a long cold damp winter mildew and algae thrive in shady areas like this patio. We pre treated the surface with algaecide then used a pressure washer very carefully not to damage the joints. […]
See This Project
Articles & Tips
Better Gutters Through Pressure Washing

Most householders and business owners know that maintaining clear, smoothly functioning gutters is essential to the integrity of their home or office building. The problem is, gutters clog up fast and it's easy to fall behind. Before you know it, water that should be carried away […]

The Benefits Of Professional Roof Cleaning

Your roof is your home's first defense against the harsh natural elements, which is why it requires some TLC now and then to make sure it's able to function at its best. A routine roof cleaning service is an essential part of home maintenance, but you […]
FREQUENTLY ASKED PRESSURE WASHING QUESTIONS
It is not recommended to pressure wash your fence yourself. Pressure washing requires specialized equipment and knowledge to ensure the job is done properly. Our professional pressure washing technicians are trained and experienced in the proper use of pressure washers and the safe and effective cleaning of your fence.
Hiring a professional pressure washing company to clean your fence can provide you with the best results. Professional pressure washers know how to use the right equipment and techniques to clean your fence without damaging it. They are also trained to use eco-friendly cleaning solutions that are safe for the environment. Additionally, professional pressure washers can provide you with a warranty for their services.
Professional pressure washers are equipped with the right tools and equipment to safely and effectively clean dumpster pads. Pressure washers use a high-pressure stream of water to remove stubborn stains, discoloration, and buildup. Additionally, specialized detergents may be used to further enhance the cleaning process. Professional pressure washers also use protective equipment, such as safety glasses and gloves, to ensure that the process is performed safely and without causing any damage to the surface.
Roof washing is a professional pressure washing process that removes dirt, mold, and other debris from the surface of a roof. It uses a combination of low pressure, high pressure, and specialized cleaning agents to safely and effectively clean the roof.
LEAVE THE RISK TO US!

CONTACT YOUR ROCKLAND COUNTY AND BERGEN COUNTY PRESSURE WASHING COMPANY TODAY!