Moss Removal To Clear Your Roofs & Exteriors Of Growth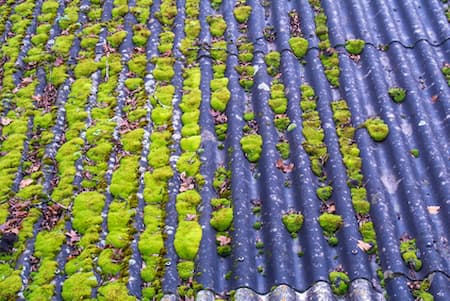 Are you looking for a reliable moss removal company to help you clear the moss from your roofs and exteriors in West Nyack? Our team at Somebody's Gotta Do It LLC is here to provide you with expert moss removal services to help keep your property looking its best.
Keep on reading to learn all about what makes our moss removal and pressure washing service different than others in the area.
Exterior Moss Washing
Moss growth on your roofs and exteriors can be unsightly and damaging to your property. Moss can trap moisture, leading to rotting and decay, which can be costly to repair. That's why it's important to have a professional pressure washing company to remove the moss from your property. At Somebody's Gotta Do It LLC, we specialize in moss removal for all types of surfaces, including roofs, siding, and sidewalks.
Our team uses top-of-the-line equipment and eco-friendly solutions to ensure that your property is thoroughly cleaned without causing damage to your surfaces. We take the time to understand your specific needs and tailor our services to meet them. Whether you need moss removal as part of a regular maintenance plan or to prepare your property for a special event, we're here to help.
Once we're finished with our moss removal session, you'll have a chance to review our handiwork. In the unlikely event you're not happy with our results, don't hesitate to let us know. We'll do everything we can to provide a quick and effective solution. We won't consider our job done until we know you're happy.
Other Pressure Washing Work In West Nyack
At Somebody's Gotta Do It LLC, we offer a range of pressure washing services for West Nyack, including roof cleaning, exterior house washing, and more. Our team is dedicated to providing high-quality services that exceed your expectations. We take pride in our work and strive to ensure that every customer is satisfied with the results.
If you're looking for professional pressure washing for West Nyack, look no further. Contact us today to schedule a service or to learn more about our services. Don't forget to check out our home page for more information on our pressure washing services. Give us a call if you want to speak one-on-one with our specialists to address all your pressure washing or moss removal concerns or questions.
LEAVE THE RISK TO US!

CONTACT YOUR ROCKLAND COUNTY PRESSURE WASHING COMPANY TODAY!